Quality Cyprus Boutique Hotels
TRNC has become one of the most popular holiday destinations with its climate and geographical location.
12 November 2021
You can enjoy your sea holiday to the fullest with its beaches, deep blue sea and natural beauties. Due to the climatic conditions, the holiday seasons continue until October. The beaches are yellow – With its white sands, you can feel as if you are walking on gold. You can reserve special times such as beach walks, picnics, camping and boat tours. In addition to its natural beauties, it fascinates tourists with its historical structure. It offers a cultural excursion with historical cafes, castles, churches and historical buildings suitable for restoration. Cyprus' You can walk around the historical narrow streets of the city. If you are looking for special concept places for photography, this is the place for you. Therefore, it is the first stop for romantic holidays such as honeymoon, valentine's day, wedding anniversary.
Cyprus also takes the pulse of entertainment life. Gaming halls, casinos, discotheques, bars and restaurants with live music concept are quite diverse. Its architectural structure, designs and interior design differ from each other. The presence of so many varieties creates different areas for users. It hosts more active days, especially in the summer months. Being close to each other in places to visit is also a great advantage for visitors. Kyrenia, Iskele, Famagusta, Karpaz and Nicosia are within close distance to each other. This is an indication that you can have a fun time in beautiful places. It hosts millions of tourists from different countries of the world. There is no visa or passport requirement for Turkish visitors. It offers special discounts on days including public and religious holidays.
Where to Stay in Cyprus?
Cyprus welcomes millions of visitors throughout the year. It offers its guests a perfect holiday with special concepts not only in summer but also in autumn and winter months. It is quite developed in terms of tourism. There are many apartments, pensions, facilities, villas, boutique hotels and hotels in the region. The facilities available to you vary according to your holiday budget range. If your budget is limited, you can benefit from early reservation and special days discounts. Cyprus in September, October and November. It is possible to have a sea holiday in the sea. You can enjoy the natural beauties away from the crowds. It is possible to swim in the sea in these months due to the fact that the air temperature does not decrease. Activities such as boat tours, daily camping, beach walks and pool parties are organized. For more detailed information in this regard, "Cyprus' Where to Stay in " The blog post titled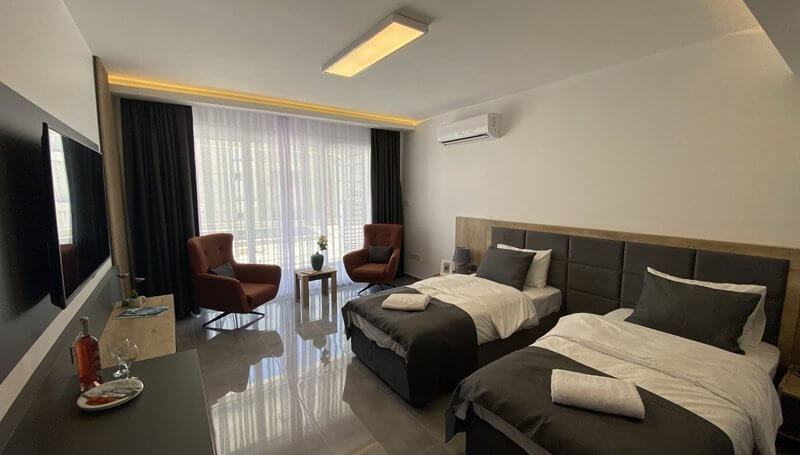 Different facilities are offered to visitors according to accommodation types. There is no set limit on luxury. There are various facilities such as spa, beauty center, sauna, pool, Turkish bath, pool, bar, restaurant, casino and entertainment venues. Being comfortable will help you get rid of the tiredness of the year. However, while taking advantage of all the possibilities, you should not exceed a certain budget. You should not face money stress and anxiety during your holiday. If you want to take advantage of various opportunities by staying away from the affordable price policy, you can choose boutique hotels.
Quality Cyprus Boutique Hotels
Courtyard Resort Holiday Cyprus' It is among the popular boutique hotels that you can choose. The location of the hotel is İskele' is also located. It is located very close to the sea. Visitors can reach the beach within a 5-minute walk. It was established on an area of ​​800 m2 on the edge of the most popular beach. Even the smallest detail is not overlooked for a holiday in the hotel. Facilities such as sauna, spa, fitness center, hammam, beauty center, pool and heated pool are available. You can experience the unique flavors of different cultures in Coutyard Delicious Restaurant. It serves in different ways as open and closed. In addition to sea and natural history, there are bar sections in the hotel. You can make reservations and more detailed information on cyprusjourney.com. There are also different accommodation options to suit every budget. To compare accommodation options and the facilities it offers, cyprusjourney.com is sufficient to log in.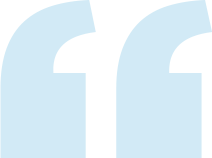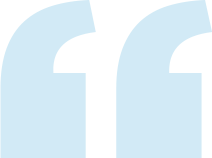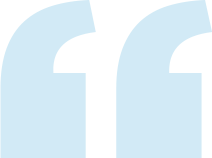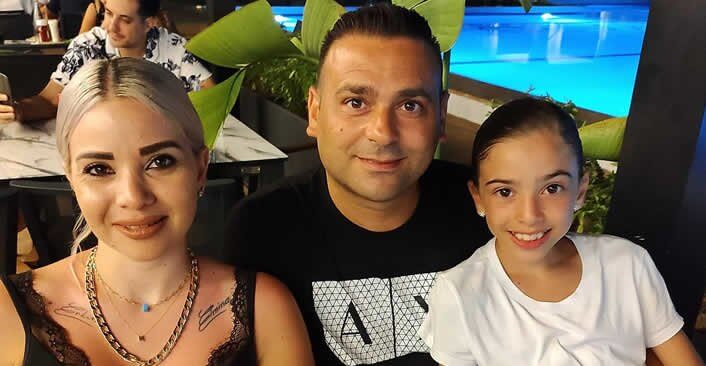 The New Definition of Luxury is Courtyard Long Beach
---
A very decent and quality facility, everything is perfect. All kinds of white goods and room service are available in the rooms, they are available in the market within the facility and their prices are very affordable. Having Courtyard Delicious, the best quality restaurant in Cyprus, the food and service are of very high quality. Having playgrounds and aquapark for children is a great advantage. In short, we had no problems. The staff are friendly and help us immediately when we want something. Döveç family and employees have built a very nice facility worthy of our Cyprus, congratulations.
Erkin Esmen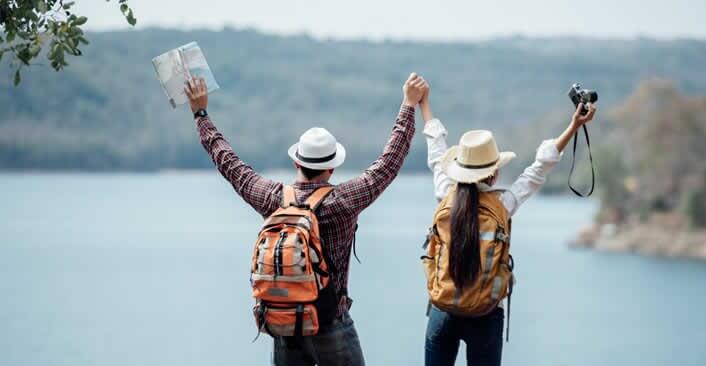 The Address of Peace is Courtyard Long Beach
---
If you want to find peace or feel like a reborn butterfly, the only address you can go to is courtyard long beach. The rooms are great, you don't have to worry about cleanliness and comfort. If you are hungry, you can enjoy your holiday more with a nice meal at the restaurant by the pool. Do you want to do sports, then what are you waiting for? There is more. You can watch your children in the pool and relax while enjoying your coffee. Not without enjoying a beer with your friends at the bar in the evening, of course. The team is great. Thank you for your interest. As I said at the beginning, the Address of Peace
Berna D.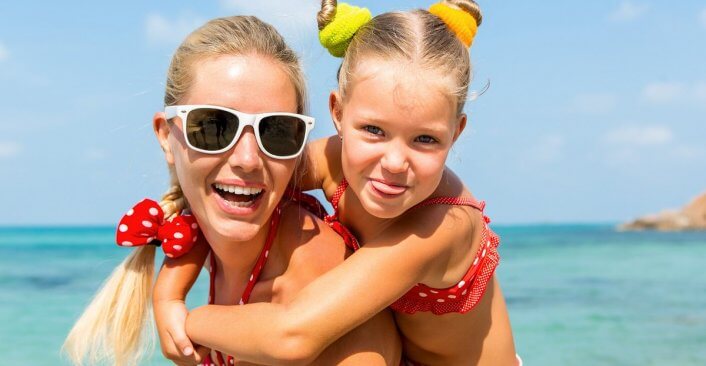 A Legendary Holiday Experience with Unique Comfort
---
It is a hotel where I spend a great time with my family, where everything is thought out to the finest detail, and I can call it perfect in terms of concept, staff and interest. An experience everyone should have.
Sude Sevinç